Set of 8 Deluxe Venture Shuffleboard Weights
Product Description

Official set of 8 - 4 Red and 4 Blue Venture Deluxe Shuffleboard playing weights (pucks). High quality pucks feature plastic topped caps, heavy chrome plated steel and offer good balance for feel and playing control. 2 5/8" in diameter. Regulation Size of 2-5/8", all USA made and finished.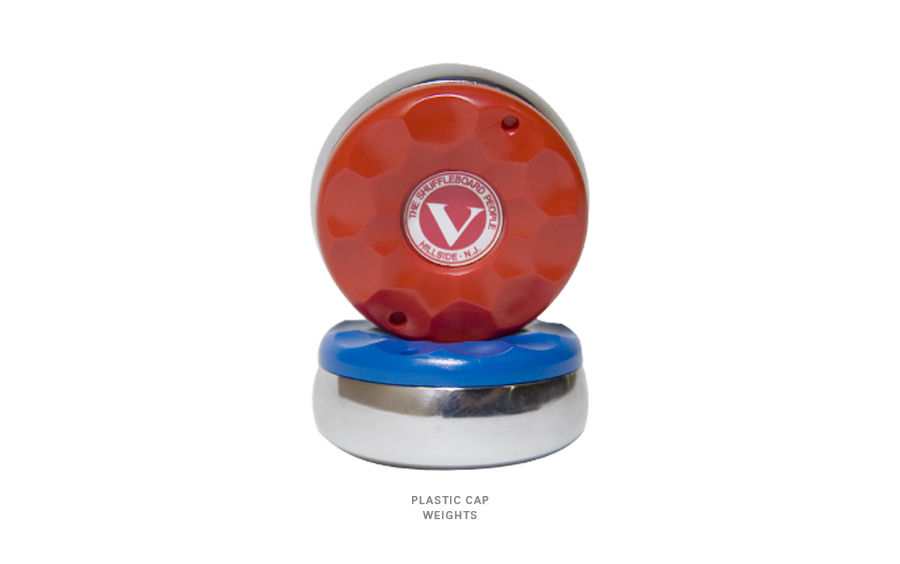 Product Q&A
Have a question about this product? Need more information? Ask our staff.
No Q&A available for this product.
There have been no reviews