Imperial Outdoor Pool Table Champagne (Size: 8')
Product Description
Bring the fun of playing pool outdoors with the Imperial Outdoor Billiard Table in Size 8-ft. The table features all aluminum corners, legs, and anodized aluminum rails with K66 cushion rubber. The bed comes out of the box clothed in Camel waterproof Taclon cloth. Mostly assembled; just bolt on the legs and use the large 5-inch built-in leg levelers to level the table and begin playing. The bed is made of Pearl Board; 140 layers of Formica sheets and polyester resin. It is put through a high temperature and pressure process to form the bed to make it waterproof, fire retardant, durable, and keeps it level for exceptional play. Comes complete with 2-cues, 1- set of balls, 2 pieces of chalk, a plastic triangle, and a cover. Everything you need to set up and play is included. Rack 'em up!
Product Details:
8ft. Outdoor Table
Mostly assembled; just bolt on the legs
All aluminum corners, legs, and rails
Waterproof bed and cloth
K66 cushion rubber for true rebound
Accessories included
Overall dimensions: 98.25"L x 54.24"W x 31.5"H
Playfield dimensions: 88" x 44"
Shipping weight: 820 pounds
Customer Photo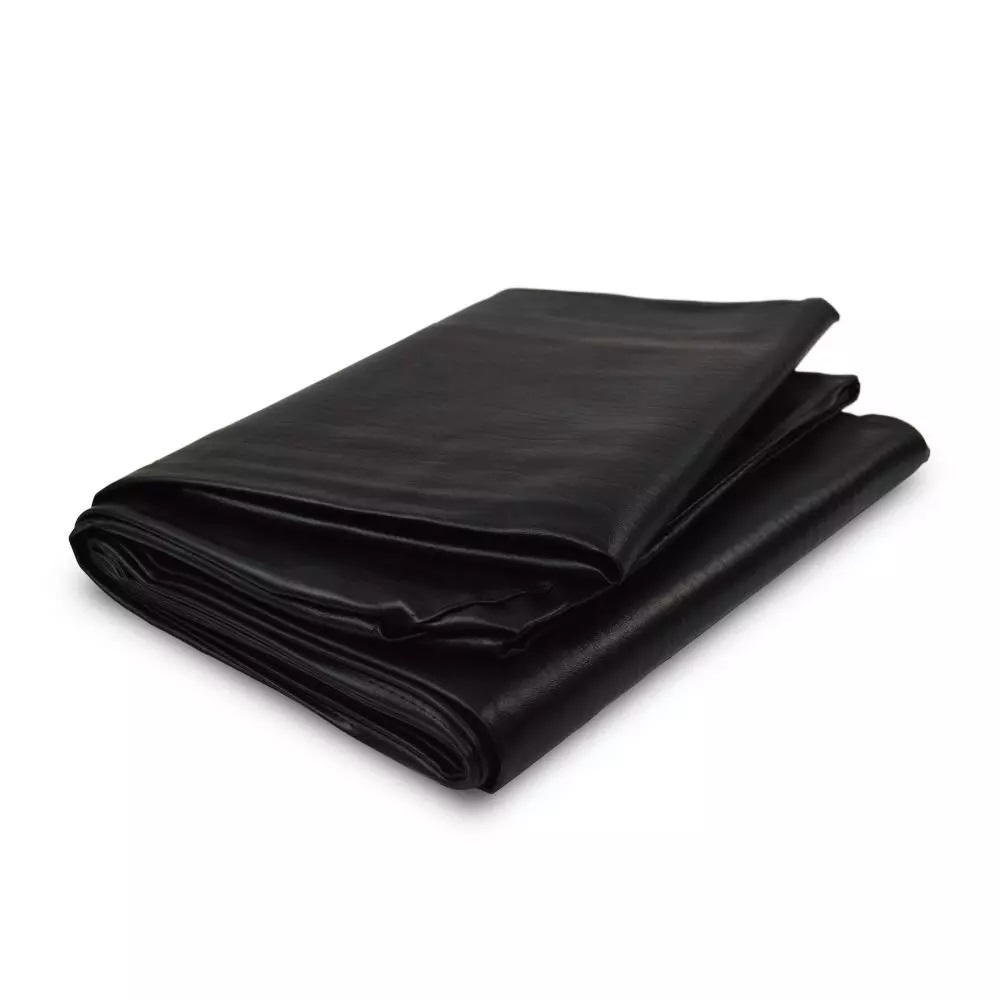 Product Q&A
Have a question about this product? Need more information? Ask our staff.
Q
Are the playing surface and rails able to be recovered if damaged or worn? What size are the balls? How many balls can fit into a pocket during play? Is it possible to get a sample of the bed material?
A
The play field is 18mm thick Pearl waterproof board with Camel color, waterproof Taclon cloth. The Pearl Board bed is made of 140 layers of Formica sheets and polyester resin.

Unfortunately we cannot sell just the rails or playing surface but it is not likely to get damaged or worn under standard play and maintenance (keeping it covered when not in use outdoors so that it stays out of direct sunlight).

We do not provide samples of the "bed material" - each pocket can fit about 4 - 5 cue balls.
There have been no reviews