Harper Ping Pong Table
Product Description
The Harper Ping Pong Table by Plank and Hide comes in Tumbleweed finish. The Harper furniture style ping pong table has solid black walnut top with the 3" black walnut apron. The stylish table tennis table has steel legs.
Product Details
Finish: Natural Walnut
Materials: Black Walnut Veneer on 1" MDF w/ Inlaid Black Play Lines
Features 2 piece playing top
3" Apron; Steel Legs
Storage Drawer on both ends
Includes: Four paddles, Net, and Balls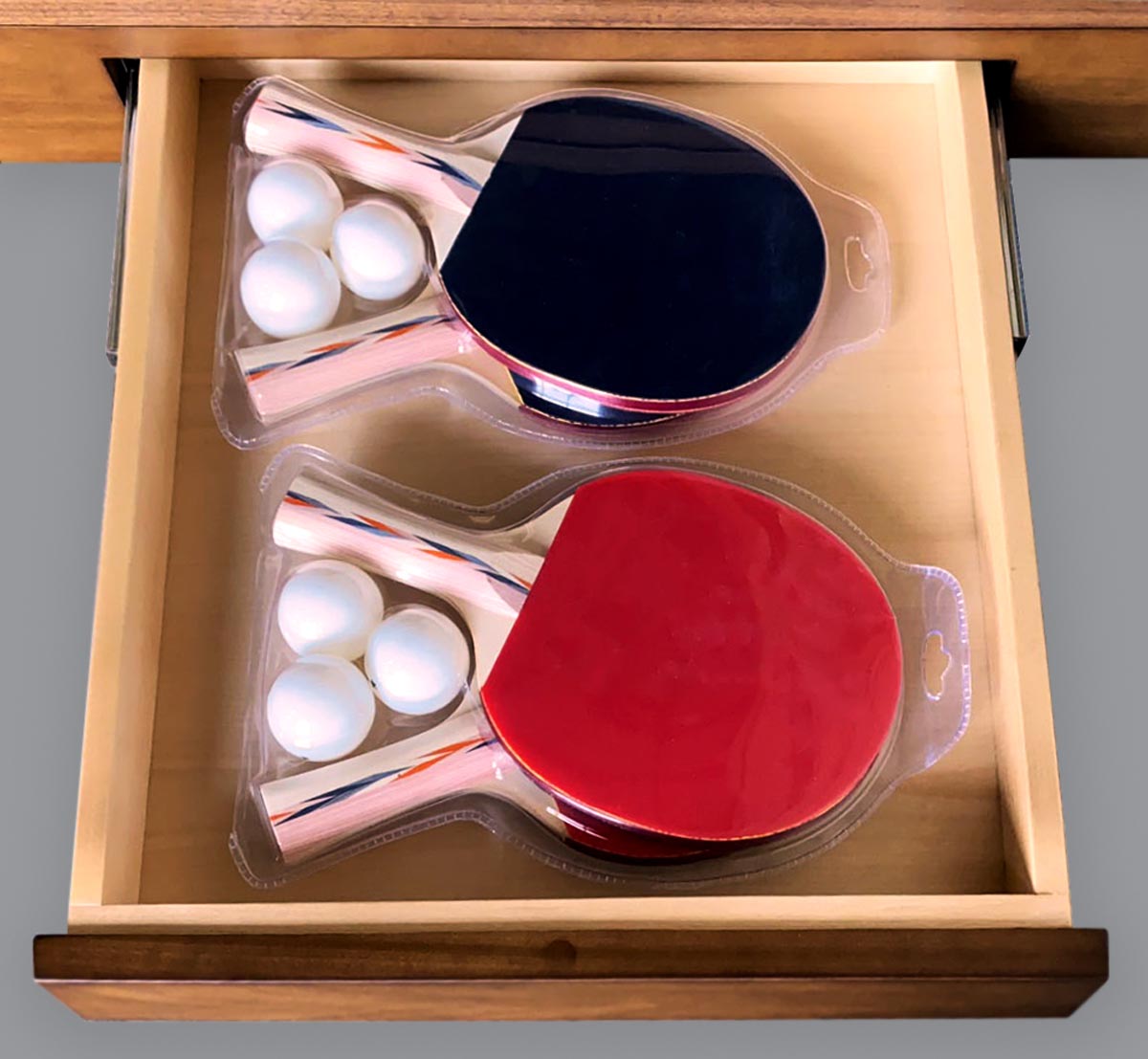 Product Q&A
Have a question about this product? Need more information? Ask our staff.
Q
How this is the top of the table and is there an option to change the table top color to black?
A
The color of the top of the table cannot be changed or customized.
Q
Is this table for indoor use only? We are looking for a table like this for outdoor use. It's Southern California so the weather is mild year-round, but we still need something that will stand up to moisture and sun.
A
Unfortunately this model cannot be used outdoors, it is designed for indoor use only so you would be using it outdoors at your own risk.
There have been no reviews