Blueridge 4-ft Foosball Table
Product Description
Built for players of all ages and skill levels, the Blueridge Foosball Table is premium foosball action in a compact package. Its 4-foot length fits in any room, including apartments, offices, game rooms, and more. Quality, engineered-wood construction, and a vibrant, PVC melamine coating provide stylish durability that will last for years.
An ultra-smooth playing surface allows the foosballs to easily glide across the playfield, adding to the speed and excitement of the game. Simple, abacus scorers and an automatic ball return keep every competition humming at a crisp pace. Chrome-plated, tubular, steel rods with ergonomic handles and molded, ABS plastic players are the finishing touch on this dynamic table. 180-day limited warranty.
Product Details:
SPACE-SAVING DESIGN - Bring world-class excitement to your game room or office. The Blueridge's compact, 4-foot length allows you to enjoy the classic game of foosball anywhere and anytime.
PERFECT FOR FAMILIES - Kids will love the fast-paced play and glossy graphics. Adults will love its durable construction. The Blueridge's ABS, ergonomic handles are great for all ages. Analog counters keep scoring simple.
SOLID AND SECURE - Quality, engineered wood construction guarantees long-lasting stability. Its sleek, steel rods provide smooth and stable play. Integrated leg levelers ensure an even playing field.
DIMENSIONS - Table: 48"L x 24"W x 32"H; Playfield: 41.8"L x 23"W
Includes: (2) 31-mm foosballs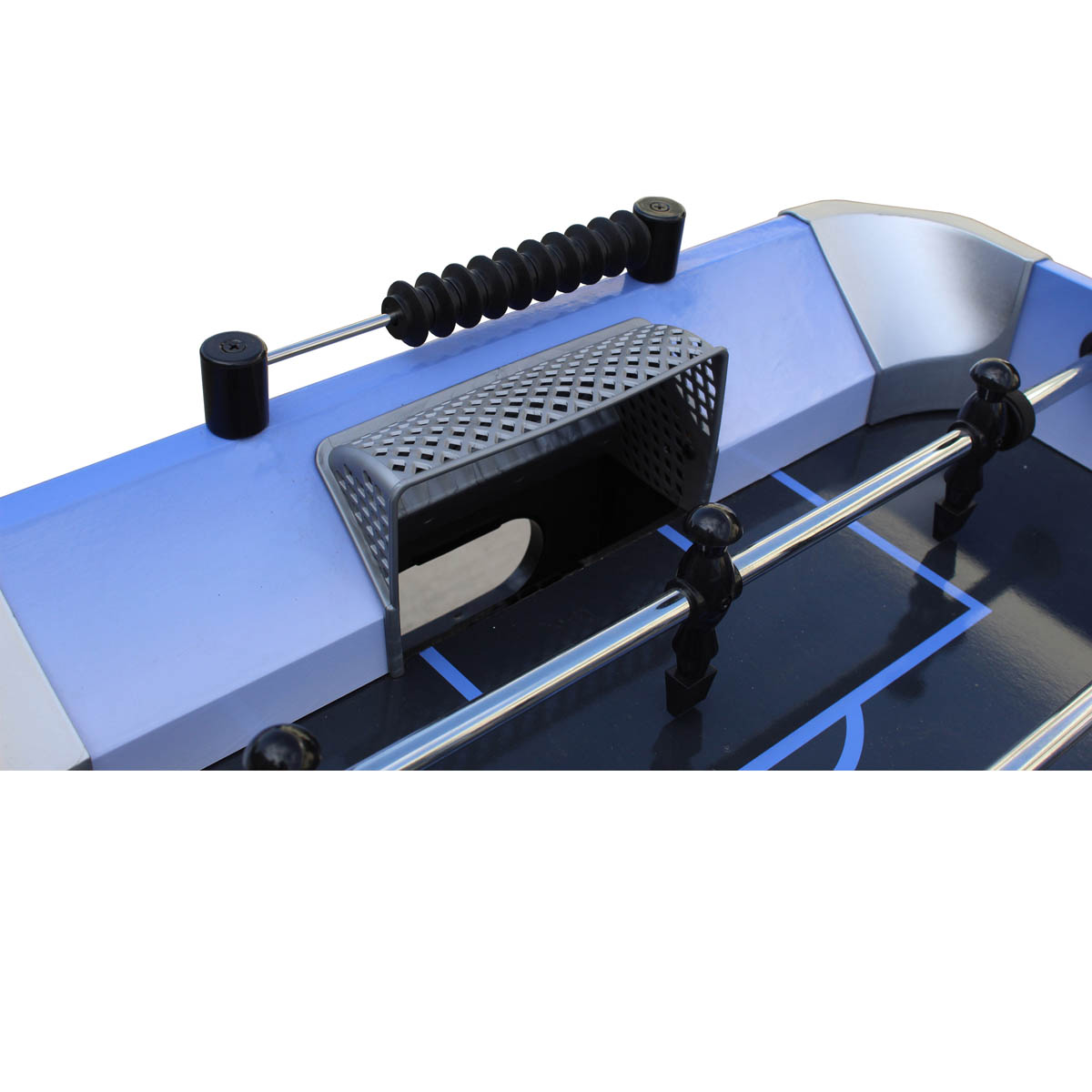 Product Q&A
Have a question about this product? Need more information? Ask our staff.
No Q&A available for this product.
There have been no reviews